I was craving for some good frittata this weekend, i checked online some interesting recipes to recreate at home.. and voilà … Frittata à la moi!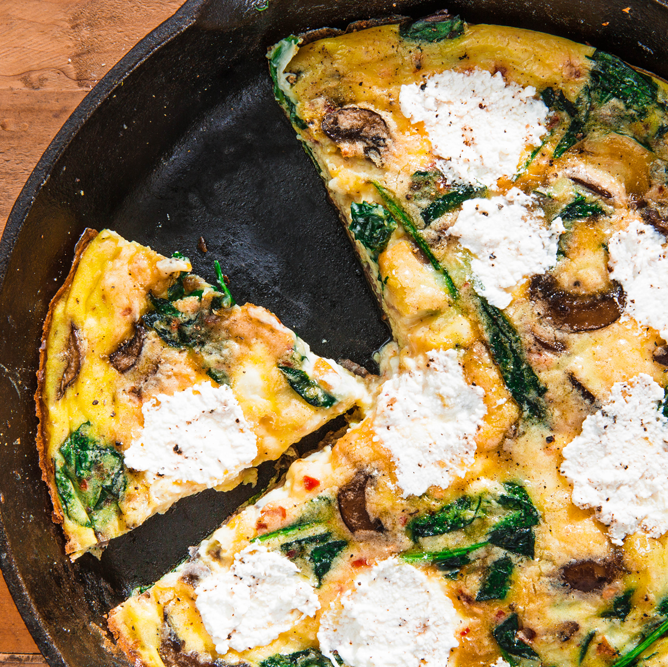 Frittata is the Italian version of omelette nothing fancy. Just like the omelette you are free to add anything you like ingredient wise, never get scared to innovate and experiment!
For my version of Frittata the ingredients are listed below, nothing like chef Gordon Ramsay's but I'll try my best to get there! Haha
4 Large eggs
2 King mushroom
1 White Onion and 1 green chilli for an added kick.
1 clove Garlic
25g Butter for an added fat
20g Baby Potatoes or large potatoes
Spinach or in my case Basil leaves because I work with what I have on hand.
Vegetable Oil
Salt and pepper to taste
PREPARATION:
Very simple to make, slice white onion and potatoes thinly as well as the mushroom (whatever mushroom you have in hand). You want to saute the veggies first in a hot pan with oil and 1 tbsp of butter, then off the pan.
Beat the eggs, season with salt and pepper. Mix the veggies into the egg mixture and very quickly place back into the same hot frying pan. Cook for 3 minutes on each side or place in the oven 300 degrees C for 5 or just until the top becomes crispy and brown. Garnish with basil leaves.
ENJOY!!!